Slatwall or Slat Board...
Whatever you want to call it we are one of the UK's biggest suppliers - buy the best, from the best!
What are Slatwall Panels...
Slatwall is quite simply the most versatile wall covering material obtainable.
With a wide range of styles and inserts as well as high quality fixtures, fittings and accessories that slot straight on in seconds, Slatwall provides the perfect solution for a multitude of environments from innovative office refurbishment to simple retail additions to full shopfitting builds.
But don't take our word for it, view all the different syles, fittings and accessories available over on our parent website www.uni-shop.com or click the view more button!
Standard or Deluxe...
Slatwall not only comes in many different finishes but also in two different grades too - Standard and Deluxe.
Our standard grade of Slatwall offers a huge variety of colours, styles and wood finishes to match any interior design. While our Deluxe Slatwall Panels are perfect for anyone looking for a more enhanced, professional look. Available in a wide range of stunning finishes, our deluxe finishes really do add a beautiful look to any office or retail outlet in minutes.
Huge number of finishes...
Our Slatwall comes in a huge number of finishes from wood finishes like Beech, Oak, Ash and Maple to stunning colour finishes in Black, Silver, Red, White, Blue... and even a Concrete effect just to mention a few!
And if that was not enough choice, we can even supply in raw MDF to allow you to apply your own finish... perfect for colour matching existing furniture or interior colour scheme or for adding trick finishes like brickwork patterns, or graffiti, the only limitation is your imagination!
See www.uni-shop.com for more!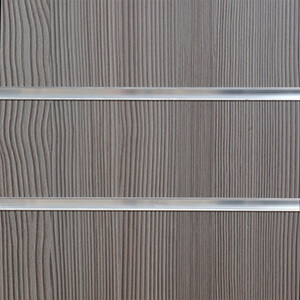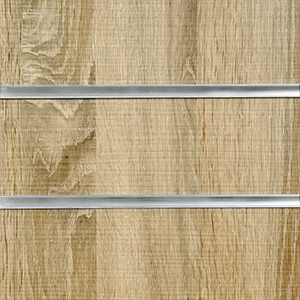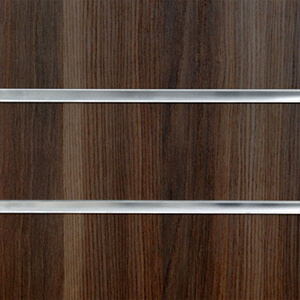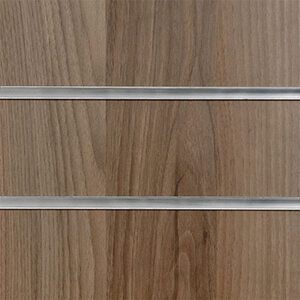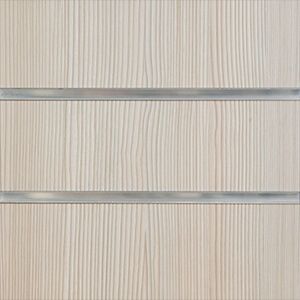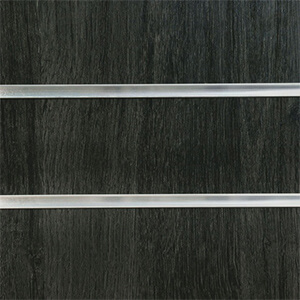 And Coloured Inserts...
The final part needed for your Slatwall installation is to choose from our wide selection of Inserts. These colourful moulded strips not only facilitate the ability to clip on accessories, but also offer an attractive contrast to your panels and can be used to match your overall colour scheme or interior decor. Inserts can also provide a classy highlight too, for example an aluminium insert matched with a grey or dark wood grain panel creates a high class look that will impress everyone.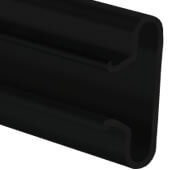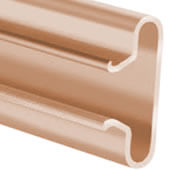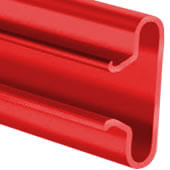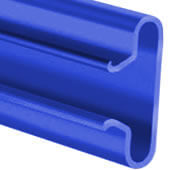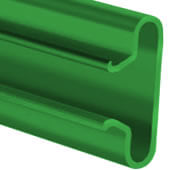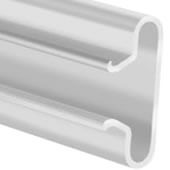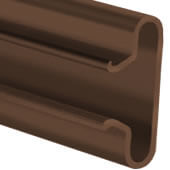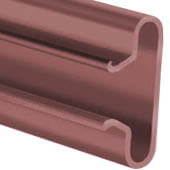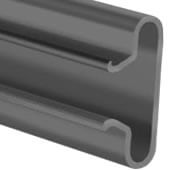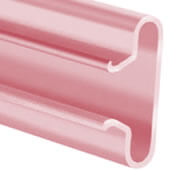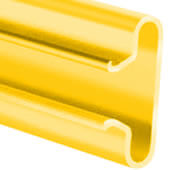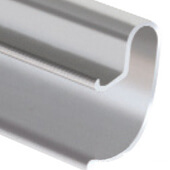 Slatwall Fittings...
Slatwall is as functional as it is attractive with a range of accessories to fit every type of installation. Accessories that cover a myriad of different solutions from business makeovers to full retail outfits including Shelving, Baskets, Euro Hooks, Garment Rails, Gift Wrap Displays and even Baseball Cap Holders!
Whatever your Slatwall installation we have the right accessory for you!
View More